Center for Reformed Theology and Apologetics Blog
News, Updates, Articles, Books, and Resources of all Kinds

First of all, the style of this epistle to the Galatians is excited and vibrant, which is what the state of the church, which at that time was bewitched by false apostles, demanded. But this epistle has always been a favourite of the great men of the church, and...
read more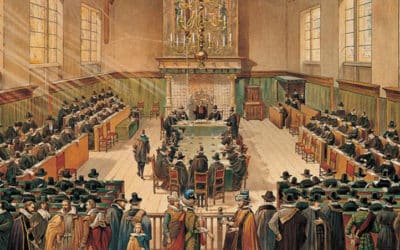 Dordt stated that in reaction to the Arminian and Remonstrant Articles and Opinions, that Arminius and the Remonstrants, "summon back from hell the Pelagian error."[1] They said that Arminianism "deceive(s) the simple,"[2] "is an invention of the human brain,"[3] is a...
read more
No Results Found
The page you requested could not be found. Try refining your search, or use the navigation above to locate the post.